Welcome to the Harold E. Christensen Family Website

  Its purpose is to make available to members of the Christensen family some documents and items that would otherwise be lost to family history.  The intention here is to focus on things that would be of interest even to a non-Christensen.

   Click on a blue underlined link below.


I'm Steve Richardson.  William Glover and Elijah Knapp Fuller were my great-great grandfathers; Harold A. and Sarah R.  Christensen were my great-grandparents, Lyde Christensen was my grandfather, Irving was his brother, Rose Richardson was my mother.  Mary Shelds Bevan was her great-grandmother, Irving Christensen was her uncle, Dora and Alice were her aunts, Fern was her cousin.

If you'd like to contact me, click 
here
.
Family relationships get kind of complicated, so I've also got websites for other branches of my family, the 
Hickman
s, the 
Richardson
s, the 
Muster
s.
.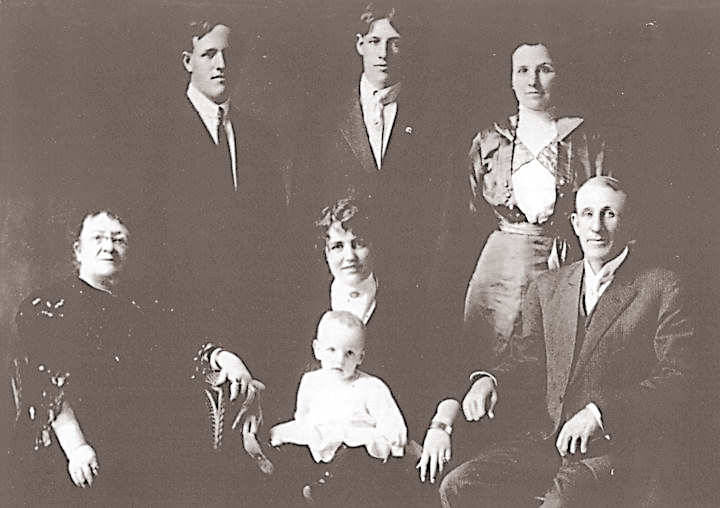 Front:  Emma Lundgreen, Sadie holding Harold B., Harold A. Christensen.

Back: Irving, Harold E. (Lyde), Sarah Rosetta Christensen.  Click to enlarge.

(see Christensen Archive 4)